Marcia's Web
Web Design and Development Services
Building websites for all your needs
Creating beautiful, functional websites using the power of WordPress.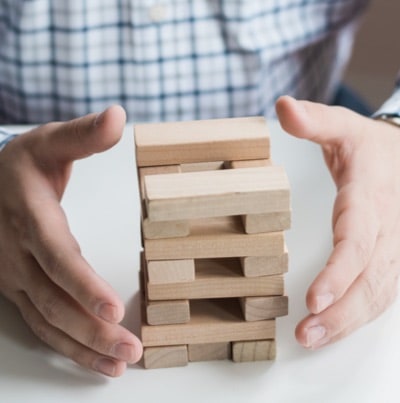 Using the best tools to get the best results
Tools that have been well-tested and have solid support systems to keep your site secure and accessible

Open source website builder used by 43% of websites on the internet
Powerful website design tool used on almost 3 million websites

Well-supported plugins to add functionality to your site
When you're embarking on creating your internet presence, you'll want a website that has been built with a tried and true process.  Over time, we've developed a process that guides us through your website development. This process will take you through domain and host setup, design and build, and launch.  Ongoing maintenance of your site will also be important to you, as well as the ability to make future revisions to your site.
You'll want an opportunity to learn more about what Marcia's Web can offer, as well as a chance to share your ideas and needs. An in-person or virtual meeting of an hour or so, at no cost to you, gets that started.
Design and Development Process
This is where the bulk of the work gets done, determining your design and content, registering your domain, setting up a hosting account, installing software and building the web content. Basic SEO (Search Engine Optimization) for your site will be built with your input.
Time for launch!  It's exciting to see your site go live, but you'll also want support for a time in terms of documentation, backups, as well as any necessary training. This initial support is usually required for a month or so. We also recommend ongoing maintenance that we can provide, billed on a quarterly basis.
Marcia's Web works with a variety of individuals and businesses. Can we add you?
Filmmakers
Musicians
Actors
Authors
Artists
Interest groups/clubs
e-Commerce
Real Estate
Medical Practice
Salons
Photographers
Your small business
Marcia has been instrumental in getting my integrative medicine business up and running and she continues to be a vital contributor to my business. As my business has evolved over these past few years, she has always been there to make sure my website keeps up with the many changes that have occurred along the way and that my website is congruent with my practice and my vision. I really value her professionalism and the personal attention she provides.
Marcia has done a great job on the design of my website, is very prompt in helping visitors and customers with questions or issues, and keeps the site up to date and running smoothly. I highly recommend Marcia's Web service! James Bishop-Edwards.
James Bishop-Edwards
2022-11-11
I first worked with Marcia's Web to create a website for my filmmaking, K-Rose Productions, about eight years ago. Marcia helped me manifest my vision of a site where it is easy to view my archival films and stay current with new projects. She is easy to work with, listens well and responds in a timely manner. And she insures that the site stays up-to-date through her quarterly maintenance approach. Thank you Marcia for giving me a beautiful public forum!
Katherine Roselli
2022-09-27
Maintaining my website (Miriam Reed Productions) – along with the rest of my life – has been so difficult. But Marcia surely saved me from disaster and has been a steady support and wonderful and innovative problems solver. Thank goodness for her expertise. She works overtime to cooperate and assist in emergencies – and there are ALWAYS emergencies.
Excellent customer service, great quality
Ready to learn more? Your first meeting is free, if you'd like to explore ideas.
Initial meeting - about 1 hour to understand your needs
Meet in-person or virtually, using Zoom or similar online tools
If it feels like a fit, we'll develop a proposal for your approval
Initial meeting - about 1 hour to understand your needs
Meet in-person or virtually, using Zoom or similar online tools
If it feels like a fit, we'll develop a proposal for your approval